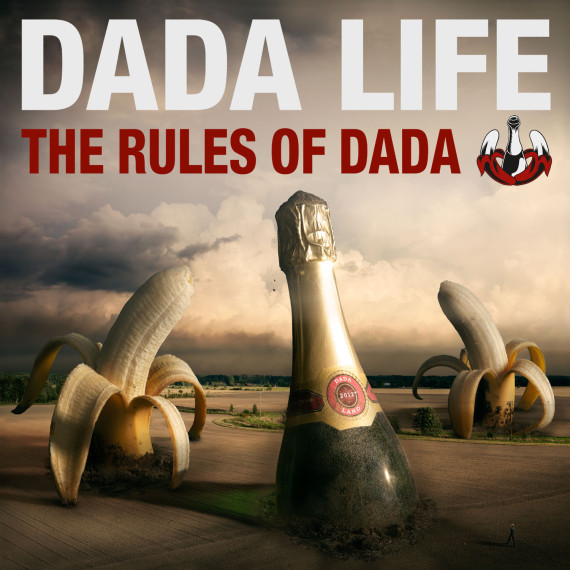 After much anticipation, Dada Life has finally released their second album "The Rules of Dada." Dada generated a lot of attention when they started releasing singles dating back to last year. Popular tracks in the album include the previously highly anticipated track "Feed the Dada",  last year's hit track "Kick Out The Epic Motherf**ker", and recently released "So Young, So High." Check out the tracklist below and check out the iTunes link below for more details.
Update: Dada Life posted the full album to stream on Soundcloud. You can listen to the project in its entirety below.
TRACKLIST
01. Kick Out The Epic Motherfu**er (3:22)
02. Feed The Dada (3:03)
03. Arrive Beautiful Leave Ugly (3:49)
04. So Young So High (3:41)
05. You Will Do What We Will Do (4:00)
06. Happy Violence (3:48)
07. Rolling Stones T-Shirt (3:22)
08. Bass Don't Cry (3:20)
09. Everything Is Free (4:17)
10. Boing Clash Boom (3:52)
11. Don't Stop (5:21)
Last updated by Jason at .